The University Hospital Augsburg accelerates its migration process with GALsync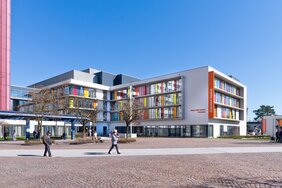 "Migrating two web domains is a huge task that can take many months. But thanks to GALsync, we were able to synchronize our Global Address List extremely quickly, which saved us a lot of valuable time": Alexander Spuling, IT administrator at Augsburg University Hospital, is using our solution as part of a migration project with Bechtle from Augsburg.
In our new case study, you will learn how easy it is to use GALsync, not least because of the "excellent and intuitive graphical user interface", as Sven Schirgewohn from Bechtle points out.
Click here for the case study in PDF format.
Back to news overview