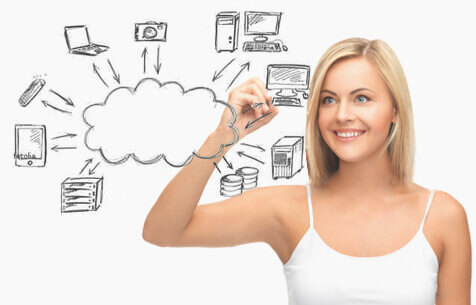 NETsec for your software products
Along our software tools for GAL Synchronisation and permission reporting, products like Sophos anti-spam and anti-virus, Exclaimer e-mail signature management will help to improve your everyday processes providing high economic efficiency for your enterprise. NETsec GmbH & Co. KG also provides custom made software products for your Microsoft Exchange and Active Directory environments. Being a dependable partner, we support you with system and administrator tools, vastly improving the efficiency and productivity of your IT department.

Our GALsync and Permission Reporter products have been awarded with gold and silver awards from several different competent grantors. Other than that, our GroupWebService and Test Data Tool products are available as freeware. In addition, we also supply Monitoring Tools for Microsoft Exchange, Lync Server, Active Directory and SharePoint to add value to your enterprise. Exchange and Outlook tools for the central management of e-mail signatures complete our software portfolio, reinforcing your brand identity, increasing brand recognisability and facilitating your everyday work. We also offer individual software development to complement our standard tools.

Trust in our competence: From the first meeting to the final software product we will support you and your projects with care and experience from many years of productive IT work.


NETsec for your Exchange and Active Directory
Are you looking for a reliable and competent partner for Microsoft Exchange Server and Active Directory?

NETsec GmbH & Co. KG offers many years of experience designing, planning and implementing of Exchange and Active Directories environments. We are Microsoft Gold Partner with competencies in Messaging and Application Development.


NETsec for your individual IT infrastructures and Storage Solutions
We support you on site and help you to manage your own IT environment. In the service environment, NETsec GmbH & Co KG provides comprehensive planning and implementation of your IT projects.
We are Microsoft Gold Partner and Fujitsu Select Expert Partner. If you purchase new workstations or server infrastructures, we will support you even beyond the after-sales with our IT management service, including a modern and sustainable firewall, storage installations, maintenance and follow-up support. We will make your IT more efficient and help you to save costs.
We are certified storage partners of NetApp and have many competences in realising smart storage solutions. We provide our NetApp virtualizations, that perfectly integrate into the storage architectures of other manufacturers, for best utilisation and simplified data management in your enterprise. We further offer Unified Storage and deduplication with results that are on average improved by 45%.